2/24 UPDATE: Water Leak in CCE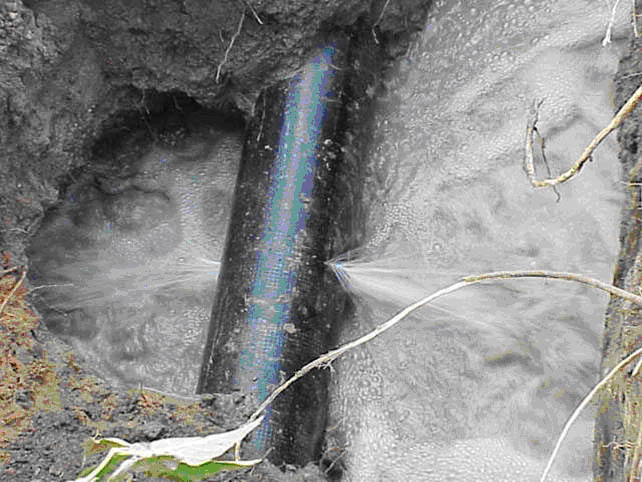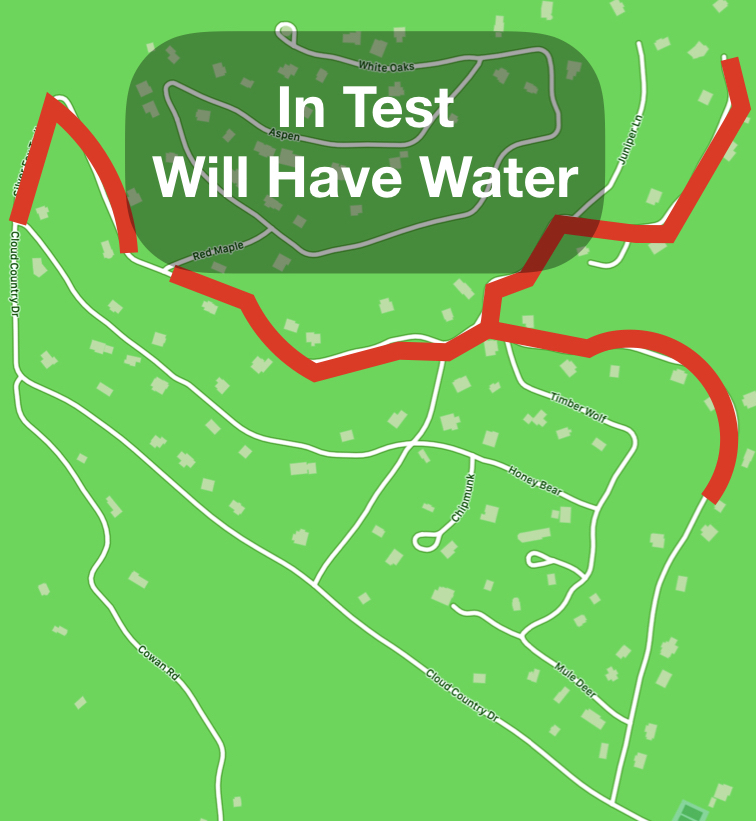 Good morning CCE residents, I am sending this post to inform you that I will be starting a water leak down test at 1:00pm to 3:00pm today. This will be a 2 hour test. All of Aspen loop will continue to have water during this test. The area marked in yellow on the posted map may experience a drop in pressure and/or be out of water for the 2 hours. Be advised that this is a short test and the water will be back on immediately after the test.
We are also asking ALL residents in Cloud County Estates, including the full-time residents to check around and under their homes for any signs of water leaks. We suspect that there are 1 or more homes that may be leaking. If you find or suspect any problems, please contact me at (575)921-7567. I thank you very much for your help, support and patience.