This website's member registration is open for property owners only.
First, please check to see if you already have an account. You can do this by going to the login page, clicking on "Lost your password? link, and entering your email address.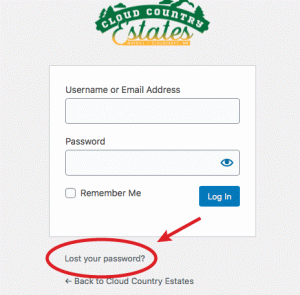 If you get an error or need to register, then please provide:
your full real name,
desired username,
email and
address in the Estates.
In addition, please provide the name and contact of your real estate agent, or
some other documentation proving you own property in the Estates.
Conversely, you may have your real estate agent send an email with this information. The website administrator will review your request and will activate your entry if you are eligible.
Email address for site registration (not a link, must type):

Please note registrations are handled by volunteers, and it may take time to get registered with the website.